Even Custom made: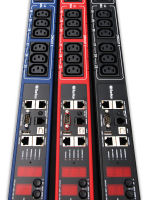 KVM

Choice -
Total Control in Computing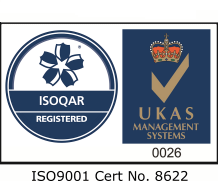 ISO 9001:2015 Certified
Platinum Premier Supplier
Sound advice from experts should you need help.
Officially Certified Supplier


Whether you need top specification services or the best products with value for money. We are here to make the choice easier.
Guaranteed Security using secure socket layer technology issued by Verisign -


Click here for details
KVM Choice Raritan: Great Prices for Raritan KVM Switch and Power Management products. KVM Choice is a Premier Platinum level supplier of KVM Contol equipment including KVM Switches to support PC, Sun, Mac, Unix & Multi-Platform solutions. We supply Cat5, Fiber Optic and USB KVM Extenders. 2 port, 4 port, 8 port, 16 port, 32 port 64 port KVM switches. Rittal Server Cabinets and 1U tft KVM console drawers. Great Prices for PC, Sun, Mac, Unix & Multi-Platform KVM switches also Datacentre solutions including IP remote switching pdu's, power monitoring and IP KVM. Raritan Datacentre Design and Infrastucture management Software dcTrack. Raritan Intelligent Power Management Products including Power IQ Software, Switching and Power Monitoring PDU's, including inline power metering and and enviromental sensors. KVM Choice supply KVM switches from the industry's leading manufacturers - This site is dedicated to the Raritan products range and additional products to support them.
Platinum Premier Supplier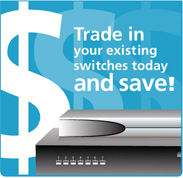 Shop for KVM Raritan Products.

** Free Delivery - UK Mainland **
KVM and Video Extenders
Raritan UTP KVM Extenders Upto 300 Mtr Cat5/6
Cat5 Reach enables you to locate a PC or multiple servers attached to a KVM Switch via UTP Cabling upto 300 Mtrs away. Long distance Anolalogue out of band access and control
IP Access KVM Access Any Global Distance WAN/WEB
IP secure access technology and is the most straightforward cost-effective tool available to allow access to the most remote systems.
© copyright 2008 KVM Choice Ltd and its licensors / All rights reserved
Site summary: kvm switch,kvm switches,2 port 4 port kvm switch, access over IP, video switch,monitor switch, splitters, kvm extender, rackmountmonitor, raritan, rittal, paragon, KVM Choice - KVM Switch, Remote-Control Kits, Cabinets & Racks. KVM switch, kvm switches, 2 port, 4 port kvm switch,access over IP, kvm switch, video switch, KVM switch, monitor switch, splitters, kvm extender,kvm Switch,rack-mount monitor, raritan, rittal,paragon, KVM Switch Specialists & Accessories from Raritan, Rittal, UK based