Welcome

Now on offer !!
Adding serial access to your KVM Switch + High security access - Full remote device control
DSAM-4 4 port Dominion Serial Access Module with true serial access to 4x serial devices, Zero-U device that connects to KX III via USB
At the great price of: £ 508.75
Click here for more...
Horizontal 1U ATS / STS PDU with IP Power Monitoring to highest accuracy levels
PX3TS-1875R Raritan Intelligent Transfer Switch Input 200-240v 2x 16A IND309, PDU Outlets 8x C13, 1x C19. High speed (4-8ms transfer) PX3(ATS/STS) Raritan
Only: £ 1,325.33
Click here for more...
Tel: (+44) 0845 899 5010 | An easy BUY ONLINE STORE for United Kingdom and Europe

Raritan Product Ranges
** Free Delivery - UK Mainland **
IP Serial Console Controllers
| | |
| --- | --- |
| Original version Serial IP Console controllers | Special New Features auto configuring of cable connections DTE or DCE |
| Serial KVM Switch CIM's | Dominion Serial Access Module 2 or 4 port from KVM Switch |
** Free Delivery - UK Mainland **
Additional Services for your Raritan equipment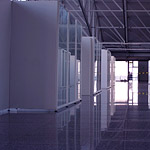 Services
As an official, authorised and qualified Raritan supplier we can offer you the services and support required for the correct setup and after care of your equipment